With the inauguration of Donald Trump as President, we've entered a new era in American history, and if the same wave sweeps Europe, a new era in world history. Trump confirmed in his inauguration address that he fully intends to implement all of his campaign promises. If the GOP Establishment does not stand in his way, that means we will see lower taxes, more jobs, and a friendlier attitude toward traditional masculinity.
In other words, the Trump era is going to be a time of American prosperity that will rival the early decades of the 20th Century. But we need to be prepared to take advantage of this favorable time. If we keep on doing the same things in our life, we are going to continue to get the same results. To take advantage of the next eight years, we are going to have to do things differently—we are going to have to raise our standard to a higher level.
While the antifascists and anarchists burn trash cans and the feminists march for the right to destroy babies in the womb, traditional men and women will be working on improving ourselves and building a bright future for our children.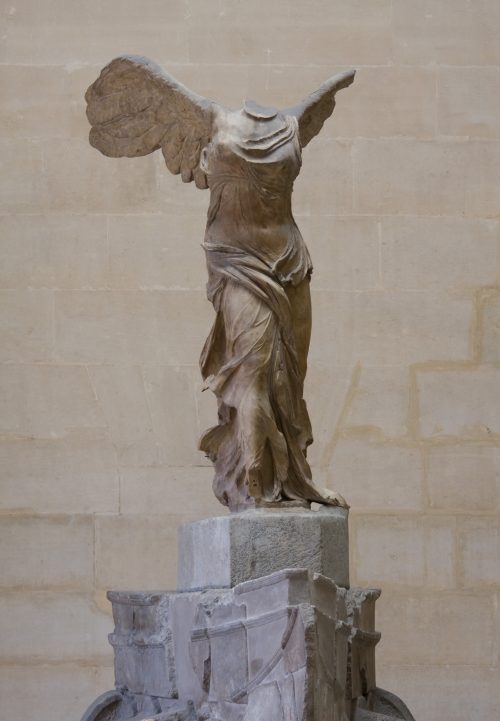 I'll get right to the point. I want to take advantage of the Trump era. To that end I drew up the following 30-day program for myself to start living at a higher level. It takes 30 days to solidify a new habit so by the end of the program, you will habitually be acting according to a higher standard.
I will be posting weekly updates to this blog as a way to keep myself accountable and to share any insights that I gain along the journey. I invite you to join me. To do so, just post a comment indicating your commitment to do so in the comments. And now, without further ado, here is the program.
Exercise
Keep the following exercise schedule: 30 minutes of cardio 4 days a week (combo of running, brisk walks, elliptical, HIIT workouts) 30 minutes of weight lifting 3 days a week.
Comment: With any self-improvement program, the most important place to start is with the physical because it affects everything else: Our emotions, mental acuity, and self-esteem are all tied to our physical body. Plus, you need to be in excellent physical condition if you want to be able to defend yourself and your family. Thus, you owe it to yourself, your family, and your tribe to be in great shape.
Since becoming a dad, I have let my fitness level slip. A long commute and two active toddlers who like to wake up in the middle of the night have caused me to neglect regular workouts. My diet has not been awful, but the combination of overindulgence and spending too much time hunched over a computer has left me 20 pounds overweight. I am on my way to developing a certifiable "dad bod." An intervention is required.
Because I can't dedicate gobs of time to exercise in the evening, I will do a little each day. Here at the start, I will be doing 4 days of cardio but later plan to switch to 4 days of weight lifting. My weight lifting routine is body building based, as I think this is the quickest way to build muscle with the lowest risk of injury. The actual program I will follow is Beachbody's Body Beast program, but any bodybuilding program that hits the entire body will do, depending on your time limitations.
Diet
Follow the Paleo diet.
Comment: A low-carb diet has proven to be the best diet for weight loss and I could stand to lose about 20 pounds. A strict Paleo diet that stays low carb is guaranteed to shed fat when combined with an exercise program. I will let you know in my weekly updates how much weight I have lost.
Mindset
Regardless of what you think of Trump's politics, everyone must admit that Trump is a master of controlling his mindset. He has demonstrated the ability to maintain his composure even when under massive attack from the media and the Establishment. In his inauguration speech, Trump talks about his mindset:
We must think big and dream even bigger. In America, we understand that a nation is only living as long as it is striving. We will no longer accept politicians who are all talk and no action — constantly complaining but never doing anything about it. The time for empty talk is over. Now arrives the hour of action.
For the 30-days, hold this same mindset. Put away your small goals and set your mind to achieve something great. Select one big goal that you want to accomplish or lay the foundation for it in the upcoming 30 days.
Comment: My goal is for my family to be financially independent so that I can quit my long daily commute. One of the ways I plan to do this is to take my writing to the next level in 2017.
Posture
Hold your back straight and your head high whether you are seated, standing, or walking. Look people in the eye. Stride boldly and with purpose as you walk.
Comment: In truth, this is already my default mode but it is good to remind myself of this. Holding this posture conveys that you mean business. Your posture also plays a role in how you feel—a slouched posture tends to generate the feeling of low energy. A straight posture and broad, expansive movements, on the contrary, generates high energy. There is even research that indicates that a confident posture can boost testosterone.
Spiritual
Spend 15 minutes a day in mental prayer.
Comment: Short prayers are fine, but building a deep relationship with God takes time. Resolve to spend 15 minutes every day with God, preferably first thing in the morning. You'll notice a difference in your life if you commit to this discipline for 30 days.
Motivation
We are human. There are going to be days when you feel tired, suffer a setback, or have to sit in traffic. It can derail your program. Plan for it. Set up playlists of uplifting music that will put you back into a high-performing state. Whether it is arias, thumos music, or Frank Sinatra tunes, pop it in whenever you need a pick up.
Also, surround yourself with positive people. Trump has his family, Mike Pence, and Kellyanne Conway to boost him if he falters (which I haven't seen him do, even under immense pressure). On the other hand, you must shut off anyone who holds you back.
Conclusion
I am starting this program on January 22, 2017, but you can start at any point. I hope you, my traditional brothers, will join me on this journey and let me know about your progress so that we may mutually strengthen each other.
"Do not allow anyone to tell you that it cannot be done. No challenge can match the HEART and FIGHT and SPIRIT of America." – @POTUS pic.twitter.com/26JQOY4pk8

— The White House (@WhiteHouse) January 21, 2017