A good number of my readers are single Christian men who are looking for a wife. I've been married for over ten years, but even back then, finding a girl who was worthy of a wedding ring was a tall order.  In an age of blue hair, obesity, rampant promiscuity, weird body art, and irreligion, finding a good girl is sort like the knight in a medieval legend coming upon a unicorn—they exist but they are rare.
Today's post is a guest post from Andrea, a traditional Catholic wife and mother of five. She uses the unicorn analogy to talk about what it takes to find and win a traditional girl. I enjoyed Andrea's article because it touches on some of the same points I make in my book, Staying Married in a Degenerate Age.
The overall message is that if you desire a good wife, you shouldn't expect to live as a player even though that is what the world encourages. Developing strong character is more important than using "game" techniques.
My thanks to Andrea for submitting it. I hope you find it helpful as well.
Michael
Capturing the Unicorn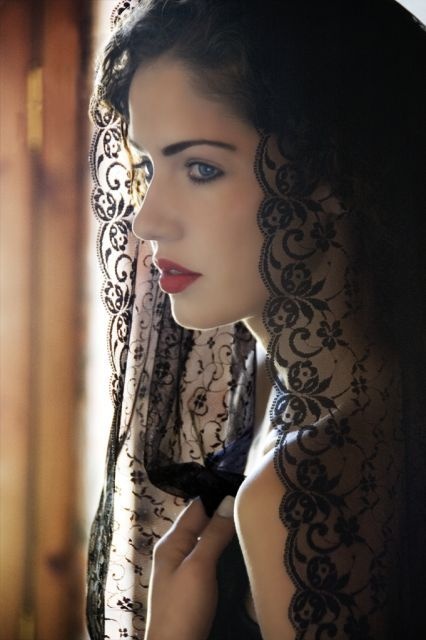 Okay the miracle has happened—you were lucky enough to stumble upon a unicorn. But do you have what it takes to do more than just recognize it? Enough whining about how hard good women are to find. Yes, they are hard to find, but you don't shop for power tools at the grocery store, and you don't find unicorns at a night club. (But there are exceptions to every rule. I actually met my wife in a club—Michael)
True—unicorns are exceedingly rare. And, if most of you Red Pill men took a hard look in the mirror, you'd know why—because real alpha Red Pill men are exceedingly rare too. Unicorns are exceedingly rare because in our corrupted society, they must be raised by Red-Pill parents and families. Normally, one Red-Pill parent (exceptions being a death) is not enough. Ideally, both parents need to be like minded from the beginning—throw a weak father or mother into the equation and the likelihood of the children winding up weak greatly increases.
Once a Red Pill family bonds together, they should seek out like-minded families, which in today's society is another struggle, but the effort needs to be made because the stakes are high. We normally find each other in church, sports, or home school venues. But, unfortunately even in those venues, unicorns are exceptionally rare and difficult to find. Still, we go through the efforts because it is worth it to seek rare like-minded people.
Not surprisingly, unicorns are normally swept up fast because they are beautiful, pure and exceedingly feminine. They are raised to be feminine from a feminine mom and encouraged by brothers (many times several) and a masculine dad that busted his hump to provide for his wife and family. Strong dads and brothers fill a unicorn's mind from a young age not to play with "player" boys and do not shirk from explaining in detail why.
If a unicorn begins to be persuaded by the world to dress immodestly, her dad and brothers will swoop in and not be afraid to graphically explain why she is not walking out in public like that. After this "cold splash of water" reality check, a unicorn doesn't want to wear immodest clothes anymore. She will prefer to be fashionably elegant instead (NEVER frumpy.) Since her dad and brothers have proved their wisdom and loyalty to protect her all her life, the outside worldly influences become less strong, and she does not want to lose their approval. She learns to listen early to strong male protective advice—and blushes at cat-calls or inappropriate sexual eye contact.
Organically, she rejects and sees through wrong men. Since a unicorn's brothers and dads are strong Red-Pill men and so are many close family and friends, the "bad boy" is clearly seen for the impostor he really is. If a "bad boy" even approaches a unicorn, it is very likely a dad, brother or friend will notice very quickly. A unicorn normally does not hang with those outside of her social or family circle. If "Mr. Smooth" saunters his sights on her, she will not normally be blinded by his charms, and her dad and brothers are not too far behind to watch out and clear up any issues right away. Helpfully, like-minded friends also are looking to sniff out the players or fakes.
Often unicorns don't date, they court. So, they don't hang out or date boys their family does not know. Actually, before these families even consider a courtship, the entire family and close friends of the family are consulted to study the character of the gentleman. Remarkably, it is not unheard of for a unicorn's first kiss to be experienced on her engagement or at the altar.
Early deal breakers for a unicorn courtship include promiscuity since the proper intimacy bonding is risky with sexual players of either sex. For young females, a desire to bear several children must be truly desired. She must be worthy to be the mother of an alpha's children—charming, loving and wise.
For young males a demonstrated ability to lead financially, physically, religiously and emotionally must be visible since he will need to be tough to protect and lead his family. Either sexes' inability to aspire to these character qualities needs to move on to another type of people. Some of us have a saying—no money, no honey. Courtship cannot take place unless the male has his career path firmly in place which will enable him to provide for his wife and future children financially.
We prize our faith and families too much to only casually relate. Our families are our lives and our future. This is where we put our life's work. Unicorns tend to marry young, have lots of kids. They marry like-minded people and have lots or children which in turn provide us with a larger support system to help us through tough time if the need ever arises.
So, you alphas that claim to be Red Pill men—are you really? Can you look at another older, wiser alpha father and several alpha brothers and still measure up? Or, are you really just an emotionally immature man that puffs himself up because he has "game" and foolishly wastes his youth, life and energy measuring his manhood by his ability to get several loose women rather than putting that time and energy toward growing your character, career, strength and skill sets? Truly, there is a better way to live. But, you need to be humble and wise enough to ask yourself, "If a unicorn was to cross you path today, would you really be man enough to capture her?"
Further reading
How to Find a Wife (the first of three parts)