We are on the verge of something big. Our children will be the first generation who will be raised without the indoctrination that characterized our childhoods. But since this has never been done before, at least in recent history, we don't have a guide to work from. How are we going to raise our children to live in the new world that is taking shape?
The old world is passing…
We were raised to believe that certain truths were incontrovertible.
Democracy is the best form of government. The more people that vote, the better the democracy.
Globalism is good. Nationalism is always totalitarian and always leads to war and genocide.
Politicians in a democracy represent their voters.
Be a conformist and a follower.
To become successful, study hard. Get good grades. Get into a good college. Get a job and work hard. Max out your 401k. Retire at 65.
Consuming is the way to happiness.
Eat six servings of whole grains everyday. Avoid fat.
Men and women are completely equal. The reason that girls play with dolls and boys play with swords and guns is due to cultural conditioning, not inherent differences.
Different races are completely equal and interchangeable. Differences are not genetic. They are a result of differences in how children are raised.
…and a new world is forming
We now know that all of the incontrovertible truths listed above are false. Well, at least those of us who have taken the red pill and unplugged from the Matrix.
But what do we teach our children in its place? How do we equip them to live alongside other children who are still receiving the old indoctrination?
There is no guide
To make things more difficult, this kind of radical paradigm shift has never happened in recent history. We don't have a model to look to for guidance.
We also don't know how what the future looks like:
Will we continue to live in relative peace? Or should we prepare our children for war?
How should we educate our children?
How do we give them the best start?
I don't have all the answers, but I will share my thoughts in a series of posts. I welcome your advice as well. Together, we can help each other ensure that our kids will be able to deal with the massive change that is coming.
Laying the Foundation: Babies and Toddlers
I have two boys. One is three years old and the second is almost three months old. Children learn rapidly during this time, but the focus is on learning about the world around them—not on abstract concepts like democracy. One of the best things we can do during these first three critical years is ensure that they develop a healthy body.
If we lived in a healthy society, laying the foundation would be the norm. But we do not live in a healthy society. The modern world puts both mothers and fathers on a treadmill of work and consumption. This makes what I am about to say seem like a profligate luxury.
But this is one luxury that you should strive to achieve—even if it means you have no other luxuries in your life. A BMW is an extravagance you can live without. Putting time into your children, though, is an investment in something that is eternal.
How can you build a solid foundation of good health? Here are some ideas.
Have your wife stay at home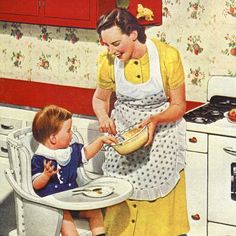 Yes, this means that your wife cannot work, and that means a significant loss of income. It is worth it.
You'll get lots of benefits is that your child will be healthier than children in daycare. Daycare kids are constantly sick. Besides the difficulty of caring for a sick child (one of the least pleasant things you will ever have to do), keeping your child healthy will allow him to grow faster. It will also minimize his exposure to antibiotics and procedures such ear operations to treat frequent infections.
Having mom care for your children is the best thing for their development as well. No institution is going to spend as much time with your children as your wife.
The last downside to daycare is that it teaches a regimented approach. Children learn to "follow the rules." In other words, children learn to be good sheep. But being a sheep is part of the old world. We need to teach our children to be leaders rather than followers.
If you can't afford to let your wife stay home, see if you can get a relative, like grandma, to care for your baby. Someone who loves your child will always treat your child better than some stranger.
Your wife should breast feed
There is no formula that is good for baby as his mother's milk—for at least six months. In addition to nourishment, mother's milk provides immunity factors to your baby that they will not be able to get otherwise.
This is another good argument for your wife to stay home.
While it is possible for working women to pump and freeze their milk so that the daycare workers can feed him via a bottle, but that puts an enormous burden on the mother. And pumping makes it difficult to prepare for cluster feedings. There are times when an infant will be attached to his mother's breast most of the day. These are times when the baby is going through a growth spurt and needs the extra nourishment.
But what happens if the daycare workers run out of mother's milk during a cluster feeding stage? Your baby may have to go without the extra calories he needs to grow.
Nutrition post weaning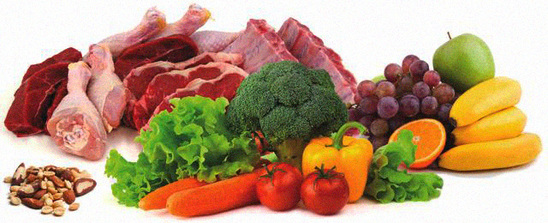 Your child's nutrition after weaning is incredibly important. Most children in the US now eat high- carb, low-fat, low-protein breakfasts and lunches. They are easy to prepare and they taste good so that kids eat them readily.
One problem: they are not good for our kids.
Children need to eat real food: eggs, whole fat milk, beef, chicken, pork, vegetables, and fruit, preferably organic. Our government and "health authorities" tell us that whole foods are somehow bad for our kids. My wife and I have disregarded their advice completely.
Don't make special high carb meals for your children. I notice that Asian and Indian families make their children eat the same thing that the parents are eating for dinner. American families often have one, healthy meal for the parents, but a separate, low nutrition meal, such as pizza or chicken nuggets, for their children. Don't fall into this trap.
Sound nutrition will give your children glowing health—and they will grow big. Both of my boys started off small. They were born early and weighed less than seven pounds. We fed our oldest unprocessed foods and he is now in the 99th percentile for height and weight.
Spend lots of time outside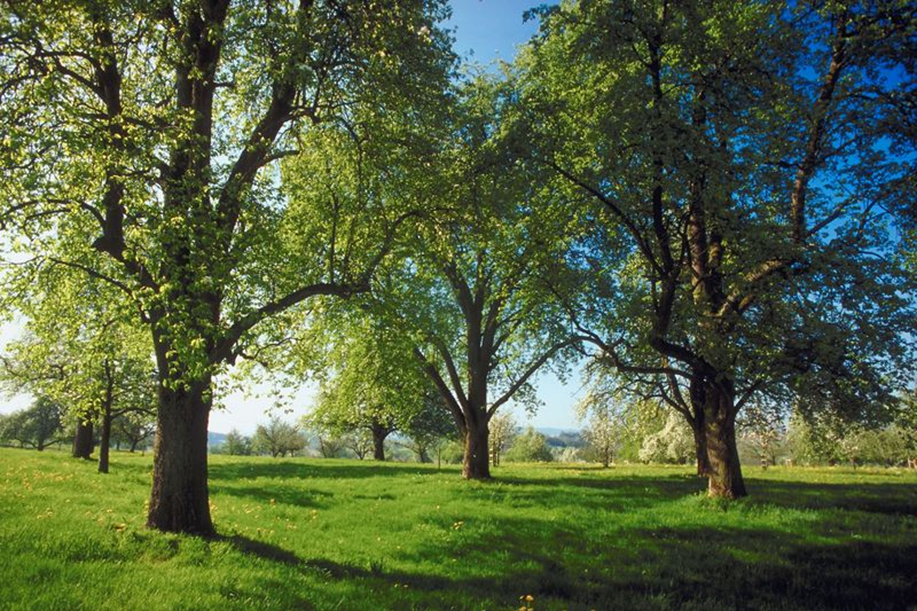 We've gotten away from children playing outdoors. Now we put them in front of a TV and let them watch Disney movies in an infinite loop.
But children love to be outside. My oldest never wants to go in, even when it is bitterly cold in the winter. In the outdoors, children can be most imaginative with their play, throwing rocks, digging, looking at bugs, and playing with sticks. And don't neglect running, jumping, and playing catch.
Being outside will even benefit their health. There is evidence that playing in the dirt exposes our children to different types of dusts and bacteria that will strengthen their immunity. Some experts speculate that keeping our children inside in a germ free, dust free environment creates allergies later in life.
Being outdoors in the sunlight is also better for their eyesight. Near-sightedness in children has been tied to lack of sunlight.
We need to get closer to nature, and playing outside your child is one excellent way to do that.
Conclusion
The Romans had the saying, "Mens sana in corpore sano" or "A sound mind in a sound body." Moderns reject this advice and focus solely on mental development through education. The fruit of this rejection is we've created a society of fat women who are on antidepressants and weak, effeminate men.
If we properly lay the foundation for our children, they will be better prepared to handle the uncertainty that lies in the future.