It may take a while but eventually Science will get around to proving just about everything that your grandmother already knew.
This time it involves women's fertility. With women delaying having children in order to establish their careers, IVF has come to be viewed as a way of buying more time. But researchers at Erasmus University in Rotterdam have discovered that it may be lulling women into a false sense of security when it comes to having babies.
The scientists gathered fertility data from 58,000 women to create a fertility calculator. They needed to collect data from women who were not regularly using contraception so they used 300 years of historical data up until the year 1970.
The results are that if you are a woman and you would like to have three children, it is best to get started by age 23. If you want to be relatively certain of having one child, it is best to plan on getting pregnant by 32.
Of course, that doesn't mean that if you wait until 35 that you can't have three children. It just makes it less likely.
The part I found interesting was that IVF doesn't really improve the time windows that much–it amounts to a year or two at most. In other words, don't put too much faith in IVF coming to the rescue.
You can read the whole article over at the New Scientist.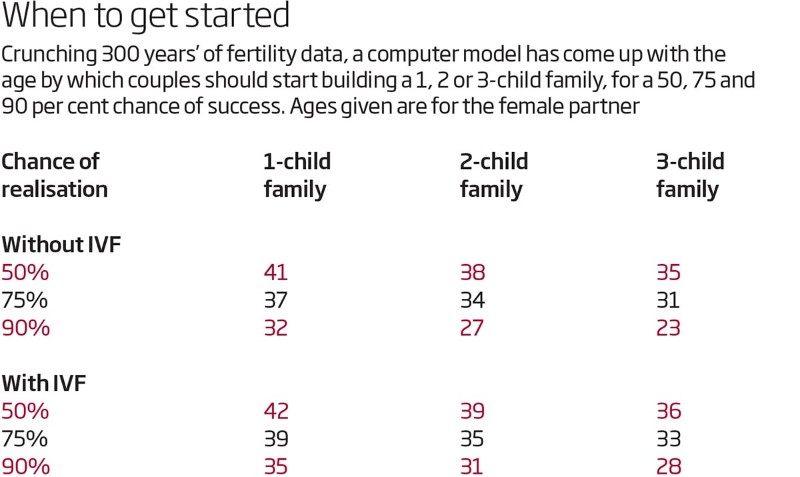 Want a big family? Get started early