In the manosphere there is lots of information on dealing with women—everything from that initial pickup to dealing with a girlfriend in a long-term relationship. But there is less information on how to be an effective husband. This article is an attempt to remedy that. Here are four things every husband needs to know.
1. The Husband Must Lead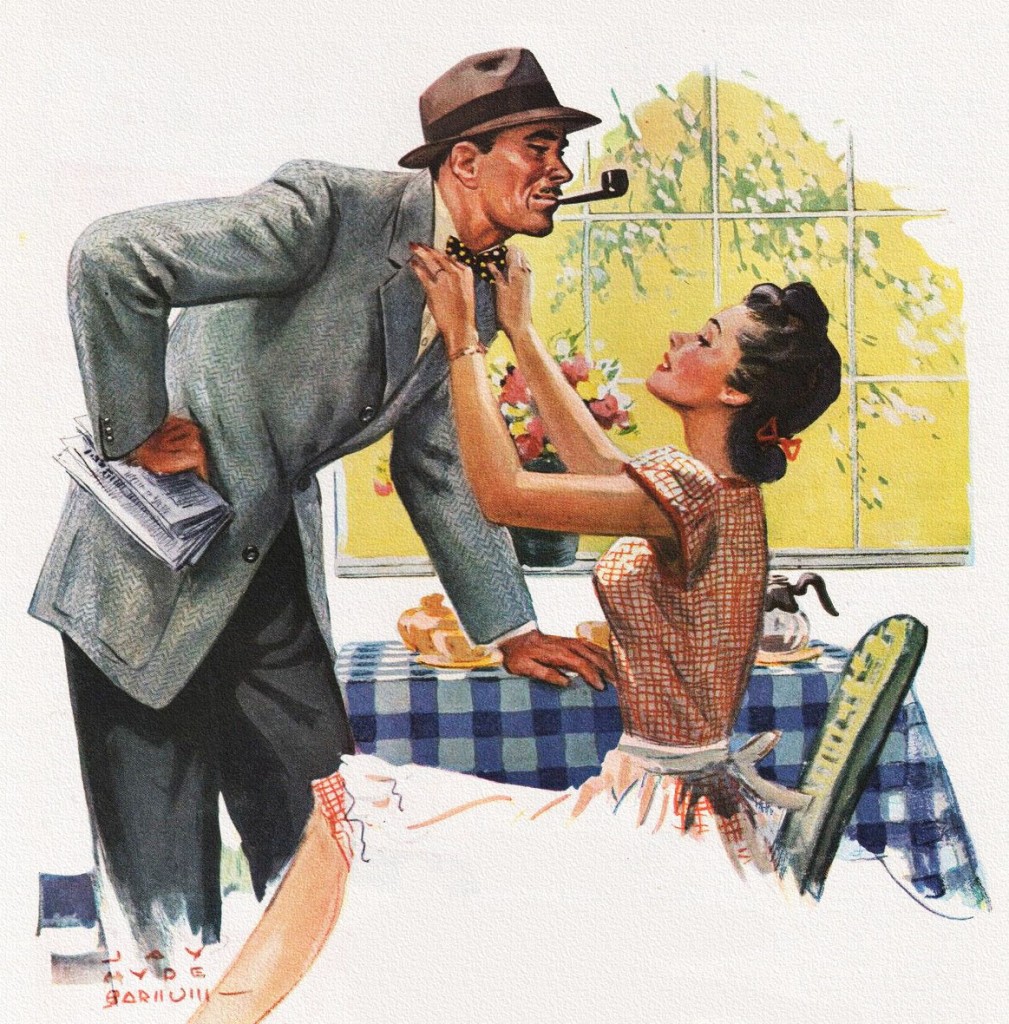 The modern world tells us that marriage is a democracy. All roles are cultural constructs. Husbands, the modern world tells us, have no leadership role.
During the first couple of years of our marriage, this is how I approached things. We reached a consensus on everything before we did it. Unfortunately, I learned that the consensus approach does not work. Women want their husbands to lead.
For example, vacation planning with my wife never worked. Every year in January or February I would broach the topic of a vacation destination. No matter what vacation destination I selected, my wife would give me a noncommittal response. In fact, she would give reasons why the particular destination was a bad idea: it might be too hot, it would be too expensive, etc.
After failing to gain my wife's commitment, I would shelve the idea of planning a vacation. Then, around June, I'd realize that we hadn't planned anything and I'd scramble to get something. By that time, it was often too late to find any reasonable deals.
After a while, I learned that I had to take the lead. I needed to decide where our vacation would be. I found that if I made the decision, my wife would assist in setting things up. The key was I had to take the lead. I had to decide.
A husband needs to be involved in all big decision making, even if it is only ratifying his wife's choice.
By the way, this doesn't mean that the husband must be a dictator barking out commands. Rather it means that while husband and wife are equals, the man has a special role—the role of a leader.
2. Set the Family Mission
As part of being the leader of your family, you are also responsible for setting the family mission. This means that the husband must be the one with the vision. But just having the vision is not enough. The husband must also make the vision real by living it.
The family mission is the summary of what your family is trying to achieve. It doesn't need to be written down, but both the husband and the wife must be in agreement as to what it is. While both spouses must agree on the mission, it is the husband who must determine the mission.
Here are some of the things that your mission will answer:
What is your family trying to achieve?
How many children would you like to have?
How would you like them to be educated?
How do you want your children to turn out? What does a successful child look like?
Will both you and your wife work outside the home?
Do you want great wealth or are you content with what you have?
Will your family be strong in faith? Or will faith matter little?
Once you formulate the family mission, it is up to the husband to lead the family in the direction of the mission—and do so with courage and boldness.
Your leadership must be consistent. You have to live your mission. Let's say that you want your children to be raised Catholic. You can't pack your wife and kids off to go to church while you sit at home and watch football. At all times you must lead by example or the family mission will fail.
3. Don't Be Weak
Women don't like weakness in men. They despise it. This applies whether it is in a man they are dating or in their husband.
I learned this early on in our marriage. I can be a tough guy when I'm healthy and getting plenty of sleep, but can get pretty irritable if I have a bad cold or if I am tired. I found that my wife had no patience for this. She expected me to "show up" even if I wasn't 100%.
And she is right to do so.
A general who is leading an army in battle cannot ask his officers to accept rigors that he himself is unwilling to take on. A husband can't ask his family to live up to his vision if he is unwilling to live up to his own vision when things get a little hard.
That means you can't complain because that would be setting a bad example. If you get cranky—and we all do—you need to quickly regain your composure.
4. Be Massively Affectionate
Last year there was an op-ed in the New York Times by Facebook exec Sheryl Sandberg. In it, she encourages the idea of "chore play" where the husband trades doing household chores for sex.
I believe the op-ed's real purpose was to continue to erode the distinction between male/female roles. Still, some undiscerning men actually tried Sandberg's advice. They wrote glowing stories about how their wives were finally having sex with them.
Chore play is nonsense. Men should never need to trade anything for sex with their wives. But men do need to understand that men and women are wired differently.
Men can be ready at the drop of the hat. Like a Bugatti Veyron, we can go from 0-60 in 2.7 seconds.
For women, passion is more of an ongoing thing. That means that men need to create a flirty, physically affectionate environment even when sex is not immediately on the horizon.
This is not typically a problem when a couple is dating where there is always an under current of physical attraction, but it is easy for a busy married couple to put everything in front of their physical relationship.
The solution is easy. Be very physical with your wife. Be playful. As in all other things, it is up to the man to set the tone for the relationship.
Conclusion
Madison Avenue tells us the way to be a respected husband is through buying things. Feminism tells us we need to check our masculinity and behave like the weak fathers on television sit-coms. Neither approach works.
The four simple things listed above are not a quick fix. They require the kind of lived discipline that is the hallmark of true character. But if you put in the work, you'll see the rewards in every area of your life.