I'm convinced that if the GOP establishment does not use tricks (or violence) to block Trump from being nominated, he will win the November election by a wide margin. But what will happen if Trump wins the presidency? Will this be the beginning of a new golden age for the United States?
The Oligarchs are not going away
In their public statements, the GOP establishment and pundits say they oppose Trump for various reasons.
Paul Ryan, Mitt Romney, Marco Rubio, and John Kasich say they oppose Trump because his promise to build the wall and his proposed temporary ban on Muslim immigration hurt the feelings of Hispanics and Muslims. They say these are not "our values."
The media is pushing the idea that Trump's policies are inherently violent and that they stir up "hate" even though the violence is being instigated by the Leftists of MoveOn and the Clinton and Sanders campaigns.
All this blather is just a smokescreen for their real problem with Donald Trump: His policies will hit the elites in their pocket book.
Building a wall and reducing the number of H1B visas will reduce the supply of cheap labor.
Ensuring that trade deals are fair will make it less attractive to use cheap labor abroad.
Doing away with Obamacare and increasing competition will reduce the profits of insurance companies.
Negotiating drug prices will hurt the profits of Big Pharma.
Then there are those foreign governments that use their influence to encourage the US to engage in foolish wars for their benefit. The drumbeat to get into a war with Russia over Syria or Ukraine (any excuse will suffice) is one example of this.
If Trump wins the election, these oligarchs won't disappear. They will continue to use their money to buy influence to try to stop Trump from implementing his policy promises.
Two Opposition Parties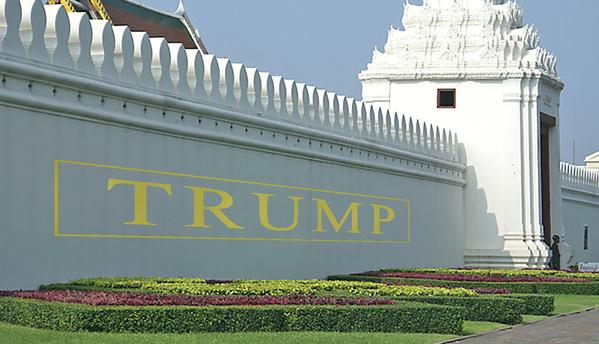 Trump is a multibillionaire so he is self-funding his campaign. Every other politician, though, is beholden to the oligarch donors to fund their election campaigns. This involves giving money to the candidate and his super pac to run market-tested campaign ads.
Thus, while some politicians will jump on the Trump bandwagon and his coattails to get elected, most will still remain addicted to the oligarchs' money. The donor-owned politicians will continue to oppose Trump.
The opposition may not be open—that would court the displeasure of the voters. But I would expect to see politicians like Paul Ryan oppose deporting illegals, building the wall, or stopping Muslim immigration. His public excuse will be that enforcing a border does not reflect the values of "the party of Lincoln."
Democrats, who are also owned by the oligarchs, will oppose Trump because his immigration policy will slow down the conversion of the US of a majority white, conservative country into a multicultural, left-wing nation.
And you can continue to count on the oligarchs to continue their opposition to Trump through ads and manipulation of the media.
Thus, unlike most presidents, President Trump will face not just one, but two opposition parties. Trump will have to fight like hell to get anything accomplished.
After President Trump
No doubt that the Republican Party is plotting even as you read this to change the primary process to ensure that an outside candidate like Trump never gets the nomination in the future.
After Trump serves his two terms, we can expect that the next Republican candidate will be a more conventional politician. Although he will not openly reject Trump's successful policies, he will tout that he is going to take a less ideological, less divisive approach.
Who knows, perhaps we'll even witness a reconstituted Marco Rubio candidacy. The voters have short memories.
In this way, any changes that Trump made will be gradually undone as a complacent public goes back to sleep and the oligarchs regain full control.
A similar process happened after Reagan. George H.W. Bush ran on Reagan's platform to get elected, but he governed in such a way that almost none of Reagan's policies survived.
Conclusion
This is a gloomy prediction but a highly likely one. Democracy very rarely produces an exceptional leader. And all human institutions are subject to degeneration due to human weakness. If we have realistic expectations at the outset, we can take steps to prevent the decline from happening.
Read More: The Real Reason the GOP Opposes Trump