When it comes to losing weight, what is more important: diet or exercise?
If you watch commercials, you might be led to think that the best way to lose weight is exercise. Think of Beachbody infomercials. The message of those commercials is that you must exercise, and exercise intensely to lose weight.
On the other hand, if you check Amazon for books on weight loss, the majority of the books that turn up are diet books. The messages behind these books are contradictory. Some encourage us shun fat. Others tell us to avoid carb. But their consistent message is that if you stick to this particular diet, you will be able to maintain a healthy weight.
So which is it? Diet or exercise? Watching the Discovery Channel's reality television show Naked and Afraid gave me the answer.
Naked and Afraid captures the struggles of two survivalists who are deposited in an uninhabited hellhole. Their goal is to endure for 21 days relying only on their primitive survival skills—and they do this while being completely naked.
The contestants are required to do their own hunting, which is pretty difficult because their only weapon is usually a machete. They also must build a shelter, find water, start a fire, and gather firewood.
As you can imagine, the contestants usually do not eat a lot during the 21 days. The result is that by the end of the challenge, most of them have lost gobs of weight. We are talking 20 to 30 pounds of weight loss. Most of them, even the most proficient of hunters, are in the initial stages of starvation by the time they leave.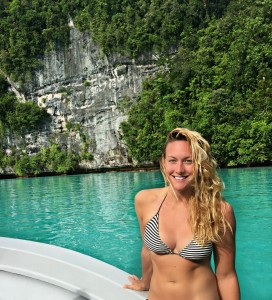 Most of them, that is, with the exception of one: Cassie De Pecol who competed in the episode entitled "Double Jeopardy" which took place in the Panamanian rainforest.
Cassie is an attractive woman, but at the beginning of the challenge, she was carrying a little bit of extra weight in her butt. My thought was (since I am after all a dude) that she would be sure to lose those few extra pounds by the end of the 21 days.
Her partner was Forrest Galante. Forrest was also a bit pudgy at the beginning. Both contestants seemed confident and qualified to survive the full 21 days.
Typically, both partners contribute about equally to the success or failure of the team. But Cassie was different. Rather than help her partner, she spent her days either sunning herself on the beach or sitting in the shelter that her partner had constructed. Whenever Forrest asked her to do something like help build something or hunt, Cassie said that she was tired, and that there was no hurry. After all, she said, they had plenty of time.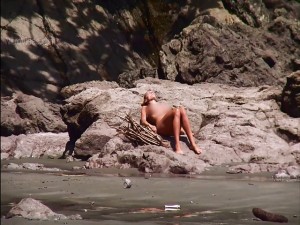 This left Forrest to do all the heavy lifting. He did everything. He did kill one large animal, but they were not able to eat it because Cassie didn't know how to start a fire even though she had boasted about her fire starting skills at the beginning of the challenge. That meant that they both ate very little. By the end of the competition, Forrest had lost a boatload of weight going from a slightly doughy couch potato to fighting fit.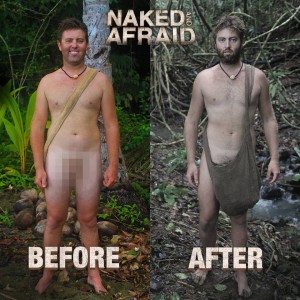 Cassie, on the other hand, lost only a few pounds. Her butt was still a bit large. How on earth can you starve for 21 days and still not lose weight?
Inactivity, that's how. Because she was just sitting around, Cassie burned next to no calories. It is a testament to how efficient our bodies are.
But this caloric efficiency is a bad thing if we are trying to lose weight. It means that if you are sedentary, even if you eat very little, it will be difficult to lose weight.
My Program
I know this from my own life. I spend most of my time glued to a chair working on a computer. If I don't get out and spend serious time engaged in exercise, I can gain weight even by eating three small, low carb meals.
To counter this effect, I do some type of exercise everyday. I run three miles, three times per week. On the days that I don't run, I take long walks with my wife. On top of that, I also do some calisthenics (pushups, sit-ups, squats) daily.
I also used to lift weights three times per week, but a mishap with our dishwasher ended up flooding my gym so I am on hiatus until everything is repaired.
Another thing I have considered is lifting my desk so that I can work standing up. I have a friend who went so far as to install treadmill under his desk so that he can walk and work at the same time. I am not that ambitious and will just stick to my running and long walks.
But exercise alone won't do the trick if you don't also watch your diet. During the 2012 Olympics in London, there was a short segment on track athlete Lolo Jones. Jones talked about her training and diet regimen—her diet was Spartan. She ate no carbs after a certain point in the day. If an Olympic-level runner has to watch her diet, the rest of us mortals will as well.
Conclusion
The best way to maintain or lose weight is to combine a healthy diet with daily exercise. The exercise doesn't have to be hard—a long walk daily will do the trick. Any plan that relies solely on either diet or exercise is doomed to failure over the long term.
Read More: The Best Survival Knife for Everyday Carry
What Naked and Afraid Taught Me About Weight Loss