Why are Jews so successful? This article will tell you what does—and does not—account for the extraordinary worldly success of the Jews.
Jews comprise a tiny percentage of the world population, about 0.2%, yet they hold enormous wealth and power. 10 of the top 50 billionaires are Jews—which is highly disproportionate representation. Also, think of all the Jewish entrepreneurs, hedge fund managers, and Hollywood moguls. There is no question that Jews are what Yale law professor Amy Chua would call a "market dominant minority."
How do you define success?
For our purpose, we are going to define success as monetary wealth. I fully realize that money isn't everything. There are other factors that determine one's happiness: family, health, job, home, and faith all play a bigger role in a person's happiness than money alone. But happiness is not tangible like money, and money does contribute to a happy life, all other things being equal.
Not all Jews are wealthy
Before we begin, let' get one thing out of the way. Not all Jews are successful. The vast majority of Jews are middle class. They get up and head to their wage slave jobs every morning just like everyone else.
Still, there is no denying that there is a segment of Jews who are wildly successful. There is a reason for it.
It is not Jewish spirituality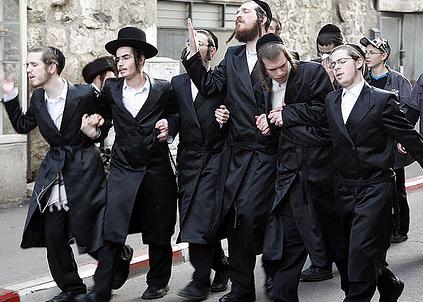 There's a misconception that there is something special about the Jewish religion—Judaism—that attracts success. The thinking is that Judaism's rules might contain principles that will lead to worldly success. For example, I read an article about young Koreans who are reading the Talmud in the hopes that it contains the principles of success. There is even a book by a conservative rabbi that purports to teach you the Jewish rules for success.
The idea that the Jewish religion is inherently successful is nonsense. Most successful Jews are atheists who don't practice any faith.  They are no more likely to open the Talmud than they are to read the New Testament. Strictly religious Jews, on the other hand, tend to be poor. Both in the US and Israel, many super Orthodox Jews are on welfare—hardly the kind of success one would like to achieve.
While we are at it, we can also dismiss the idea that adhering to kosher laws or being able to read Hebrew makes Jews successful.
Jews are blessed by God
Another idea is that Jews are not successful because they observe Judaism, but simply they are part of God's chosen race. This argument borrows on dispensationalist theology—the idea that God has always been primarily concerned with the Jews. In dispensationalism, the Church is merely a parenthesis until God gets back to his real love—Israel by earthly descent. In the meantime, because God loves the Jews so much, he blesses them with worldly prosperity.
This theory is based on bad theology. God always had the Kingdom of God has the ultimate goal. Ancient Israel was the Kingdom in seed form. The Church is the reality. In orthodox Christian theology, the Church is the "Israel of God." This makes Christians, not unbelieving Jews, the chosen people.
It also presupposes that worldly success is proof of God's blessing. But if you you are familiar with the lives of the saints, you know that it is often the saints who are persecuted the most. And if you have any doubts, just look at the life of Christ.
If Corey Feldman's Memoir is true, Hollywood is filled with very wealthy Jewish men who are also pedophiles. I don't think God is blessing pederasts just because they are Jewish.
So if it isn't Judaism or being members of the "chosen race" that makes Jews successful, what is it? I believe it can be attributed to four things: 1. Tribal connections, 2. Entrepreneurial mindset, 3. Theatricality, 4. High Intelligence.
1. Tribal Connections
If you happen to be born Jewish, you are born into the best network in the world. Jews help each other. For example, I think one of the reasons that there are so many Jewish actors is that there are so many Jewish directors and producers who prefer to hire Jewish actors.
I was talking to a Jewish attorney who was telling me about how he started his firm. He said that the first few years were tough but that the synagogue made sure that he had a steady stream of business. In other words, other Jews gave him their legal work to ensure that he didn't go under.
Another example comes from a friend of mine. She too is an attorney and she was thinking about applying for a very prestigious, hard-to-get job. With her credentials, she had very little chance of getting the position. However, she was an acquaintance of very powerful Jewish man who could have certainly gotten her the position through his connections. She was conflicted because she felt it was slightly underhanded to get the position by pulling strings. In the end, she decided against it, but the point is that she had this option—an option that most people don't have.
Lean In author Sheryl Sandberg didn't get to be an executive at Facebook by following the advice in her book. She got there through Jewish connections. Sandberg was born to a well-to-do Jewish family and went to Harvard. While at Harvard, she was mentored by Larry Summers, another Jew. Through Summers, Sandberg was able to get a prestigious gig at the World Bank. Later, she met Facebook founder Mark Zuckerberg, another Jew, at a Christmas party. That led to her getting hired at Facebook.
In other words, Jews take care of their own. That doesn't mean they will support the lazy, only that they will try to help. And there are no strings attached. You don't have to go to the synagogue or follow the kosher laws to receive help. You just have to be a fellow Jew.
Jewish tribal connections are why you should never listen to a Jew who lectures you about "white privilege." White privilege is mostly a matter of being born into a two-parent family, but pretty much stops there. It is measly in comparison to the very real Jewish privilege.
Christians, on the other hand, do not support other Christians in the same way. Christians are extremely charitable, but their charity goes to help the "far away" poor—people in other countries or in the inner city who are often not even Christian. However, if you have started a business or if you are unemployed, you'll get little tangible support from other Christians apart from the "I'll pray for you" line.
And Christians wonder why they do not have more influence.
Now, there is nothing stopping Christians from taking care of their own. In fact, that is the biblical model. It is just that it doesn't happen in practice.
2. Entrepreneurial mindset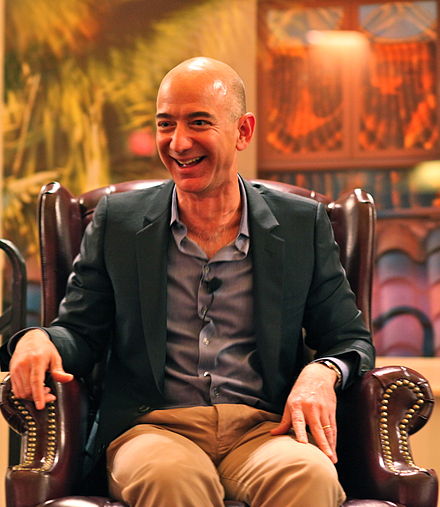 Tribal connections are not the sole reason that Jews are extraordinarily successful. The most successful Jews also have a good head for business. This may be a function of the materialism of Jews. Even believing Jews think of this life as being all there is—most religious Jews do not look forward to a resurrection.
Many Jews are very savvy about money and marketing  Perhaps this is something that they learn growing up. It enables them to see business opportunities and take risks that others would pass up.
For example, there are lots of Jewish authors of cookbooks and other "how to" books. I think that Gentiles could have written those books but thought, "who'd bother reading my book?" Jews seem to be more apt to put themselves out there. They are not always successful, but if you never take a swing, you will never hit the ball.
3. Theatricality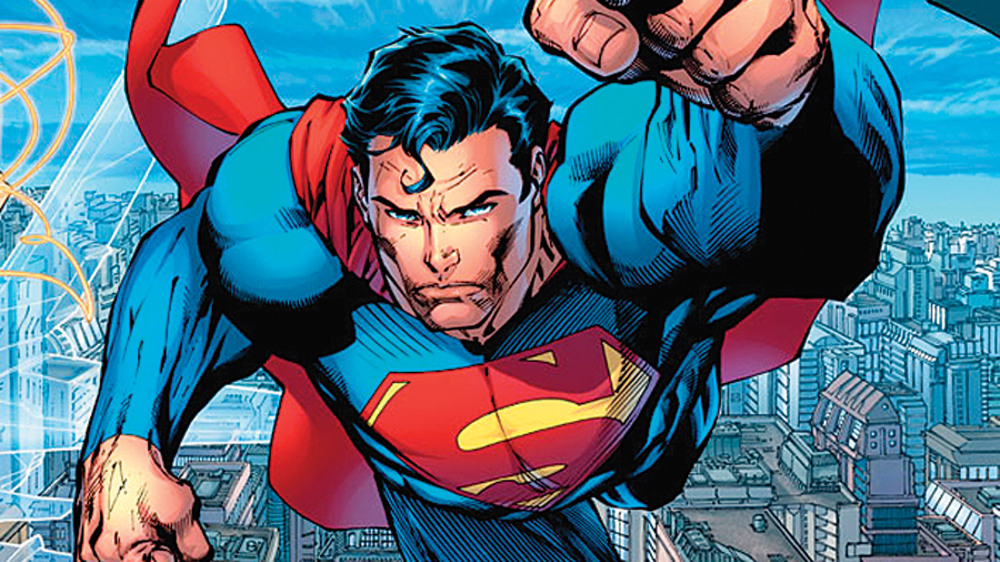 People like to be entertained and they will pay good money for it. Jewish culture seems to inherently grasp this. This accounts for Jewish dominance of Hollywood comedy, and literature. Some of the best comic book characters are the product of Jewish writers.
You can see some of this same flair for the dramatic in the black community with their dominance in music.
4. High Intelligence
Most of the wild success of Jews comes from the segment of Ashkenazi Jews. Ashkenazi Jews have an average IQ of 112 whereas the average white Americans or Europeans have an IQ of 100. That means there are some disproportionality smart Ashkenazi Jews out there.
Intelligence is not a guarantee of success, but when it is combined with other skills, it can be a gigantic help. I would bet that highly successful Jews like Larry Ellison or Jeff Bezos have genius or near genius IQs.
Conclusion
What portion of Jewish success is attributable to Tribal Connections versus the other factors? I don't know. For talentless individuals, like Seth Rogen, Tribal Connections probably account for the majority of their success. For someone like Jeff Bezos, there is no question that his success comes from a high degree of entrepreneurial mindset and high intelligence.
The good news is that if you are a Gentile, there is nothing stopping you from emulating the last three. And maybe it is time that Christians start helping each other too.
Read More: Are You A Producer Or A Consumer?