We live in a world where saying the wrong thing can destroy your life. Your career, your reputation, your entire livelihood can be ruined by offending the wrong group, even if it was an offhand comment.
However, there are lots of exceptions to the rule. The first exception is that you only must avoid offending groups that are deemed to be "in" at the moment. If you happen to be in one of the groups that are out of favor, such as straight, cisgendered, white men, Christians or social conservatives, you can be insulted with impunity.
The other exception is that if you are a Social Justice Warrior (SJW). SJWs can insult anyone they want, and they will be protected, within reason, by virtue of being part of the SJW tribe. SJWs circle the wagons to protect their own.
This latter exception is on full display in the recent exoneration of Kelly Osbourne after she insulted Hispanics.
Osbourne, who first became famous through the reality television show, The Osbournes, recently appeared on The View, a show that I was surprised to learn was still on television. While she was ranting about Donald Trump's presidential campaign, she let slip what she really thought about Hispanics saying: "If you kick every Latino out of this country, then who is going to be cleaning your toilets, Donald Trump?"
If a conservative had said this they would have been fired immediately. Also, any product endorsements that they owned would immediately be pulled. If the person had any shows to put on, those shows would have been canceled without a second thought.
It would not have stopped there. Social media would have lit up with condemnations of the conservative. They would be attacked and vilified from every quarter. Who knows, perhaps even President Obama would attack them during one of his offhand comments.
In short, the person would be mercilessly hounded into oblivion. And no one from the "peaceful, tolerant" SJW crew would stand up and plead for mercy on behalf of the "malefactor."
Osbourne is an SJW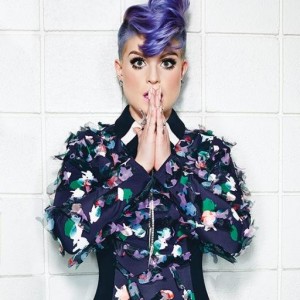 But Osbourne is not a conservative or a Christian. She is a progressive SJW. Osbourne showed her true colors several months before when she was a host of the E! television show Fashion Police.
Fashion Police was a show that featured the late insult comic Joan Rivers. During the show, different celebrities were shown and their fashion was critiqued by the panel. Because the show was a comedy, the celebrities were lampooned, often in a very edgy way. That was the whole point of the show.
During one show, cohost Guiliana Rancic read a joke that had been provided to her by the show's writers. The joke was that a "celebrity" with dreadlocks named Zendaya looked like she smelled of patchouli and weed.
Apparently, Zendaya needed some free publicity because she crafted a statement that she was really offended by what she thought was a racist joke. How she could equate weed and patchouli with being racist is anybody's guess.
Rancic dutifully apologized for the joke, of course. But Osbourne did not stand behind her cohost. Instead, she went on to Twitter and vented, and hung Rancic out to dry.
Rancic eventually lost her job as host of E! News. Was it over this incident? I don't know, but it seemed that this incident marked the beginning of Rancic's downfall.
Did I mention that Rancic is a breast cancer survivor?
Osbourne gets the SJW pass
Even though Osbourne's statement on The View was much more racist than the joke that Rancic read, other SJWs quickly rallied to defend her.
The View hosts Whoopi Goldberg, Raven-Symoné, and Rosie Perez all came to Osbourne's defense saying stuff to the effect that Osbourne didn't mean it and that she was misunderstood.
Even though what Osbourne said was offensive, she will not be tarred and feathered. Why? Because she is a fellow SJW. This is pure hypocrisy.
What we can learn from this incident
The point of this article is not to slam Kelly Osbourne or any of the people I mentioned. The less I think about them, the better.
Rather, we need to change our culture by getting rid of the SJW witch hunts. Here are some things we can do.
Refuse to participate in any SJW witch hunts on social media. Don't engage in the obligatory two minutes of hate.
Mock SJWs for their silliness over such things as Cecil the Lion and outrage over "offensive" comments. Mockery is the best weapon in our arsenal: "The devil, that prowde sprite, cannot endure to be mocked."
Stand by people in your tribe who are under attack. SJWs circle the wagons to protect their own. We need to learn a lesson from them and protect our own.
By doing these things, we can slowly begin to turn the tide to sanity.
Kelly Osbourne And The Hypocrisy Of SJWs