Kingsman: The Secret Service is a fun movie to watch as pure entertainment, but it also has some interesting messages that I think will appeal to traditional men.
The Story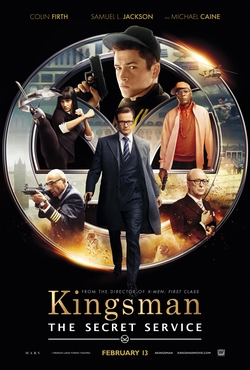 Kingsman is a fresh take on the 1960s spy genre. The basic story is that British aristocrats created a secret agent organization called Kingsman after World War I. The organization works to further the interests of Great Britain but it is independent of the government. In this way Kingsman is able to avoid the dubious engagements have come to characterize US and UK policy.
The agents of Kingsman all carry code names of the Arthurian knights. The head of the order's code name is Arthur, of course. It quickly becomes clear that Kingsman is not just a spy organization—it is an order of modern knights.
The star of the movie is Colin Firth who plays the Kingsman knight known as Galahad.
Knights Without Swords or Armor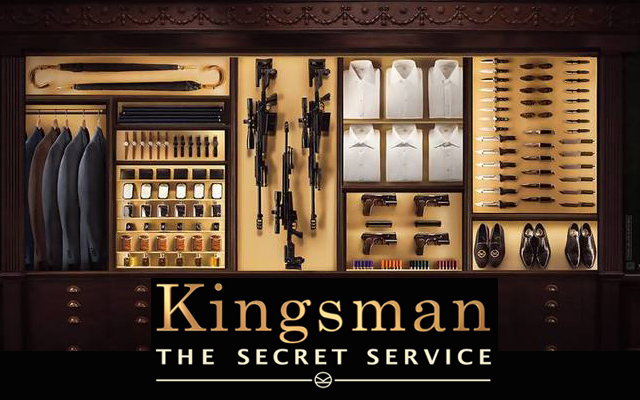 There is a bit of nostalgia for a simpler world in traditional/reactionary circles. I am no different. Even as a young boy I was attracted to all things Medieval, but barring some sort of catastrophe, those days will never return.
On the contrary, modern technology is here to stay—and that is a good thing. Oswald Spengler warns us against the temptation of idealizing history so much that we disdain the marvels of our own age.
The knights of Kingsman fully embrace all that is good about modernity.
They are all experts in the art of unarmed combat—just as you would expect. But they also make use of guns and of all the fantasy gadgets that you'd find in a James Bond movie. They've also ditched metal armor in favor of another fantasy development: bulletproof suits.
Impeccable Dress and Manners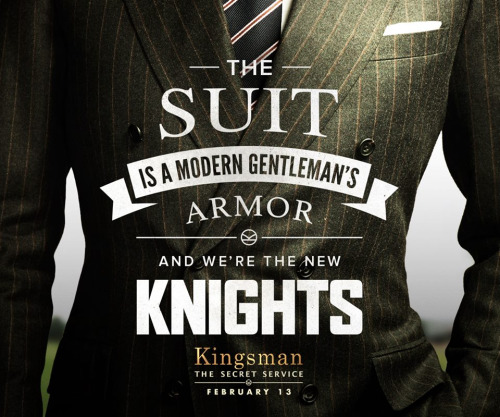 Although the Kingsman are lethal fighters, they are not brutes. All of the knights dress in conservative British suits. Colin Firth's character tells us that these are always bespoke suits, "never off the peg."
The knights are not just well-dressed, they also have impeccable manners. In one of the fight scenes, Firth quotes a famous proverb from William Horman, schoolmaster of Eton in the Tudor-era: "Manners maketh man."

That's advice that is desperately needed in our increasingly coarse society.
Loyalty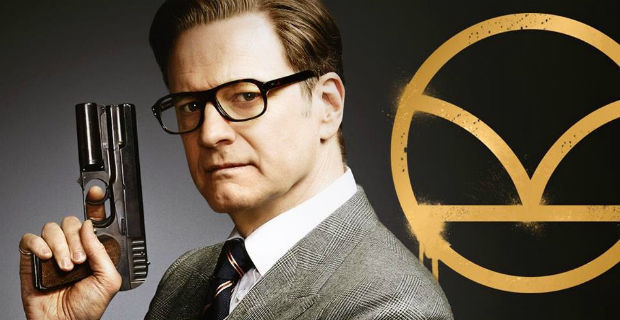 The underlying plot of Kingsman involves a virtue that we no longer value: loyalty. Firth's character spends the bulk of movie repaying the debt he incurred when another knight sacrificed his life to save him.
To do this, Galahad is willing to stake his own reputation in sponsoring the dead man's son as a Kingsman. Regardless of the cost, Galahad remains true to everyone he has committed to.
Every Kingsman knight is also expected to be unswervingly loyal to his order and all the members of it.  What man does not want to be part of a band of brothers who he knows he can rely on?
In contrast, we moderns are so quick to cast off friends and comrades when times get tough—or even when they slightly inconvenience us. If we are going to make progress in reversing the decay, we'll need to recover the knightly virtue of loyalty.
Standards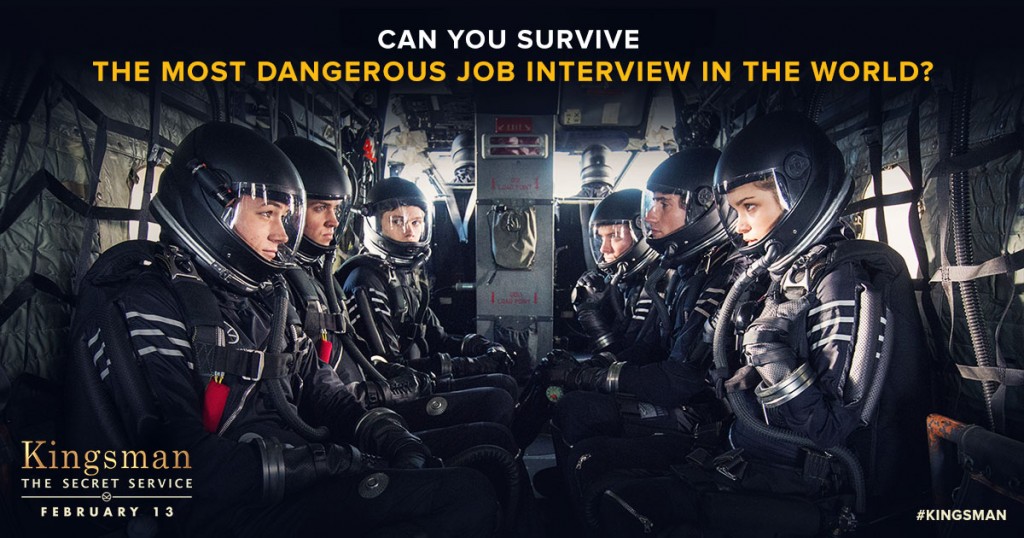 We live in an egalitarian age where it is considered unfair to block anyone from a group simply because they don't have the skills to perform the task. I think of organizations like firefighters and the military who lower their physical standards so that female recruits can get accepted.
The Kingsman knights are anti-egalitarian. To get accepted into the Order, a person must first be sponsored by an existing Kingsman. After that, the postulant must pass a rigorous series of trials that will test his physical, intellectual, and emotional strength. Those who fail are cut from Kingsman with no recourse.
Men naturally crave this. We want the opportunity to perform at an elite level. We want to live by a code. In fact, instituting elite organizations that have high standards is the only way to reverse the decay created by egalitarianism.
The hatred of the elites and a nod to monarchy
Most movies preach democracy as though it is the most obvious truth. Kingsman is refreshing in that it has a slight anti-democratic message.
As with all secret agent genre movies, there is an evil genius trying to take over the world. As part of his plan, he subverts world leaders. When the evil genius pitches his idea to the princess of Sweden and her prime minister, the princess rejects his overture and gets imprisoned because of it.
The prime minister, on the other hand, agrees to cooperate with the evil genius's plan. When the evil genius apologizes for his treatment of the princess, the prime minister replies, "No problem, I'm a republican anyway."
It is not just the Swedish prime minister who cooperates to destroy the people. Virtually all of the elites, heads of state, actors, and CEOs, agree to kill the non-elite. The movie even gives a sly, politically incorrect nod by implying that President Obama is among those who sell out humanity.
The irony is that the only elite that does care about people is the old monarchy in the form of the Swedish princess.
While the movie is a fantasy, I believe that its characterization of the elite is accurate. For example, the leaders of Europe are fully aware of what is going to happen by importing more Muslims. They know that it will result in terrorism and rape in the short term followed by large scale violence in the long term. Yet they are willing to sell out their own populations to gain greater wealth or greater control.
As bad as the plot in Kingsman is, the plan that our elites have for us is much more grim.
Be Aristoi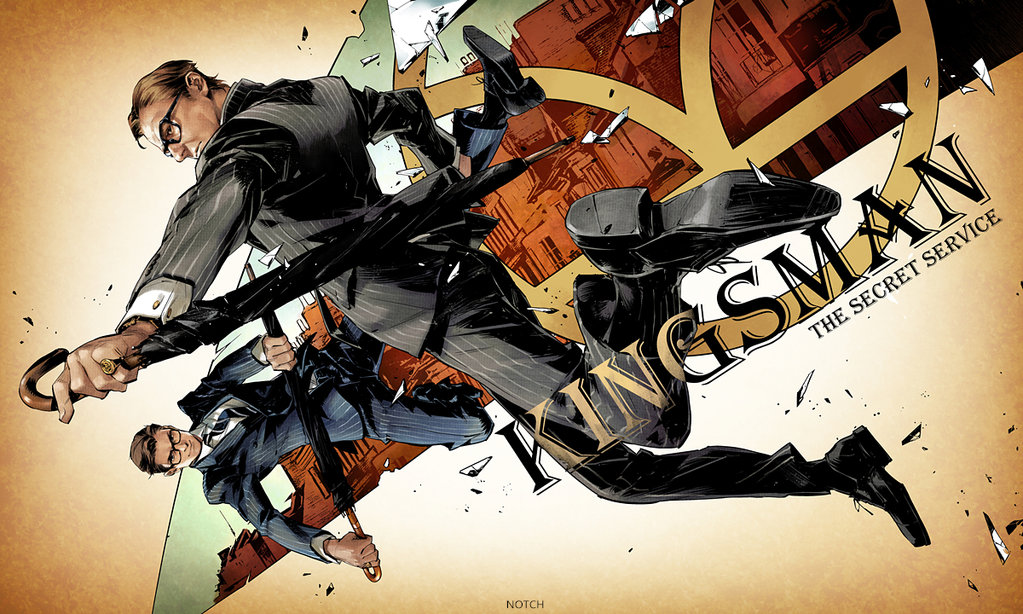 The message of Kingsman, perhaps unintended by its producers, is that while our culture celebrates the worst among us, what people really crave is the best. We desire excellence.
For reactionaries, that means we can't sit on the sidelines now awaiting a collapse that may or may not occur in our lifetimes. Rather, we need to be the best right now. That's the only way we'll lay the groundwork for future change.
Kingsman is just a movie, and a lighthearted one at that. But it can also serve as an inspiration for reactionaries. I plan to watch it again soon.
Read More: Is Chivalry Dead?