You have probably seen the 1999 movie, "The Matrix." The movie is pretty campy but it is still an excellent metaphor for modern life. In fact, it is truer now than when the movie was released.
The Matrix is about, 'Neo,' a middle class computer programmer/hacker who is living the standard life as an office worker. Through his computer hacking, he is gradually introduced to the concept known as the Matrix.
He meets up with a group of odd people whose leader is a man named 'Morpheus.' Morpheus gives Neo the choice of whether he wants to go back to his mundane life by taking a blue pill, or learning the full truth of reality by taking a red pill.
Neo swallows the red pill and he learns that the mundane world that he lived in was a false front that concealed the fact that humanity was being used by an alien race.
There are strong parallels to our modern world. Unfortunately, there is no red pill that will give us instant enlightenment, but there are tangible things you can do to "take the red pill." In this post, I will give ten steps to unplug from the Matrix.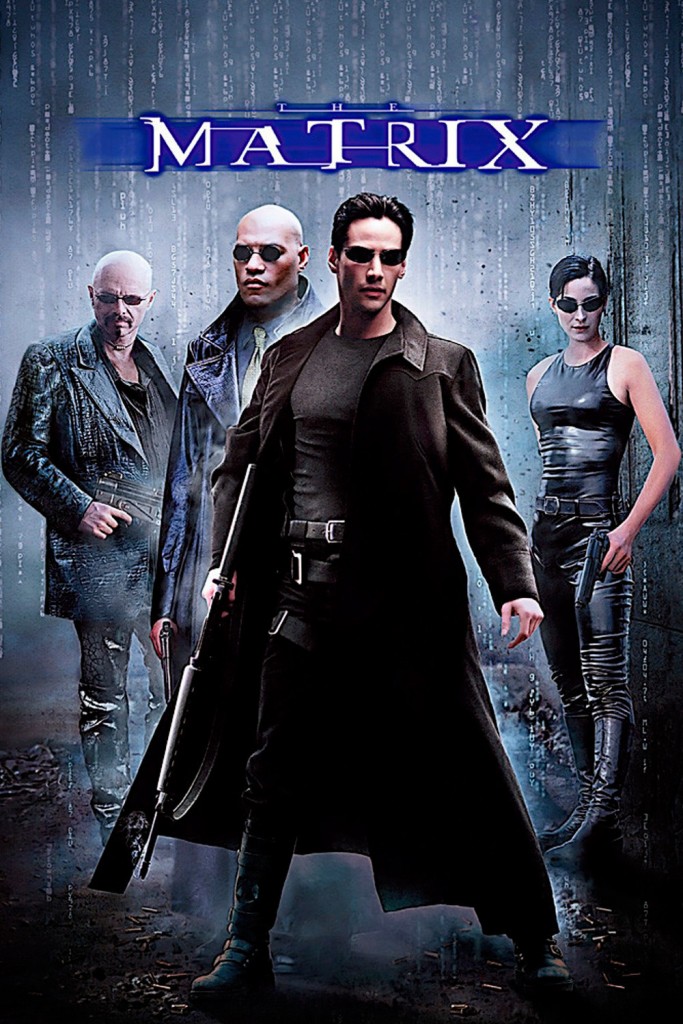 1. Get Rid of Debt
A big part of the modern Matrix is debt. We live our lives to benefit the bankers. One of my former classmates is simultaneously juggling mortgage debt, school loan debt, credit card debt, and auto loan debt.
The problem with debt is that it literally enslaves us. It forces us to keep working at jobs that we hate. It also prevents us from bettering our financial station. If you are trying to get ahead, debt holds you back. It is possible to spend your whole life spinning your wheels only to enrich bankers.
Begin today to retire your debt. Start with the highest interest debt and get it paid off. For most people, this would probably be credit card debt. After you have done that, continue on until you have gotten rid of all of your debt. It may take you a few years, but it will be worth it. It is the first step in gaining freedom.
2. Own Property
Owning property is another way of unplugging from the Matrix. If you have no debt and you own property, you will be pretty much set financially.
There is no quick way to do this. My recommendation is to buy a house that you can afford, get a 30-year loan, and pay the loan off early. A good target to shoot for is 15 years. The reason to go with a 30-year loan versus a 15-year loan is that it gives you some flexibility. If finances get tight for a month or two, you can always relax and pay the lower amount.
3. Detach From Corporate World
The goal here is not necessarily to leave your corporate job. The goal is to have enough money that you could leave your corporate job anytime you want to. This is commonly known as "fuck you" money.
The most pleasant way of doing this is starting your own business, but building a successful business is hard. If you choose to do so, it is a good idea to have at least one year of wages saved up before you start.
An easier way of detaching from corporate world is by starting a side business. Choose something that you would like to do long-term and begin it in your spare time. For example, if you would like to be an editor, you could start by doing gigs on Fiverr. Once you build a resume and a customer base, you could launch your own consulting business and be reasonably assured of its success.
Even if you never go full time with your side business, the revenue you earn can be applied toward retiring your debt and invested. Either way, you will be moving toward being able to say, "fuck you" to your corporate job.
4. Recognize the Kabuki Theatre Aspect of Modern Democracy
I used to be a political junkie who spent inordinate amounts of time watching debates and reading political commentary. I still enjoy politics, but I waste very little time on it. The reason is that big money interests largely control modern democracy: corporations, unions, and other large donors are the real rulers. They easily lead the populace through the use of political ads and through control of the mainstream sources of media. They control the politicians themselves through donations to their political campaigns.
I still think voting has its uses. I still vote for the least offensive candidate, and in the very rare circumstance that a truly independent candidate emerges, it is worth supporting him. But because politics is largely a show to delude the masses, it is not worth spending much time on it. The time spent watching debates or reading political articles is better spent building a business or playing with your children.
5. Cut Back on Entertainment

You may have read that the Roman emperors appeased the Roman populace through the use of "bread and circuses." They provided free food and entertainment and that was enough to keep the Romans fat, dumb, and happy.
Human nature has not changed much. We are still happy to go on leading enslaved lives as long as we have our entertainment.
Entertainment is one method that our elites use to indoctrinate us. For example, the acceptance of gay marriage came about largely because of TV shows like "Will and Grace." Even if you try to be aware of all the messages that are being sent your way, some of the more subtle ones will slip through.
Also, by buying entertainment, you are funding the cultural elite indoctrinators.
The best course of action is to radically reduce the amount of entertainment you consume. Some men have gotten rid of their television set. For me, I have reduced my consumption of entertainment down to an hour or so a month. The one exception is when the new season of "Game of Thrones" comes on HBO—that is the only television series that I watch.
A less radical course is to cut your consumption of entertainment in half. If you determine that you spend six hours a week playing video games, watching TV shows, or watching sports, cut it down to three hours per week.
In place of prepackaged entertainment, spend more time connecting to people who you love, reading quality material, getting outdoors more often, and working out.
6. Get Married and Have Kids
I've written a lot about the virtues of getting married and having kids already, so suffice it to say that this the main way we will get out of the Matrix. Teach your children about the red pill from birth. Train them to be confident and strong. They will grow up to become the leaders of the new world.
7. Read Old Books
The current delusion has not come upon us suddenly. It has been underway for several centuries. However, in the last 15 years, the influence of the cultural Matrix has become especially oppressive. That means that a lot of modern writing is imbued with the modern philosophy.
To counteract this, read old books. Historical, political, and philosophical works prior to 1940 are a good bet. Cast your net wide. Every age has its own mistakes. Reading old books allows us to see the mistakes of our own age.
8. Keep Fit
If you are overweight or sick, you are not going to have the presence of mind necessary to find a wife, raise your kids, or start a new business. Lack of discipline when it comes to caring for your body will manifest in other ways—if you are out of shape, you probably also have other addictions.
Start working out regularly. Do some form of exercise everyday, even if it is for a few minutes.
Stop eating processed food. It is laden with carbs and chemicals that will make you feel awful. Eat plenty of protein and vegetables. Add a moderate amount of fruits. Eating this way will give you energy and greater clarity of mind.
9. Get Rid of All Addictions
Addiction is a form of slavery. It also keeps you groggy so that you are unable to wake up. Whether your addiction is masturbation, porn, prescription drugs, alcohol, or gambling, do whatever it takes to extricate yourself from it. As long as you continue to be addicted, the Matrix will continue to have its claws in you.
10. Worship God
Yes, your priest or pastor is also probably indoctrinated in the Matrix so what you hear from the pulpit may be a message from the Matrix. I hate to say it, but much of what Pope Francis has to say, is pure messages from the Matrix.
That said, Christianity is the polar opposite of the Matrix. Put yourself on the side of Heaven and you will immediately strike at the heart of the Matrix.
Conclusion
Of course, these ten steps will only make a difference in your life if you diligently work at making them happen. Make a firm resolution complete all ten steps. Select one of them and get busy making it happen starting today. Don't let the day end before you have taken a small step toward reaching the goal of true freedom.